BISHOP'S PALACE MUSIC CENTRE
AWARD
History and Heritage Award - NOMINEE
- Kate Darby
LOCATION
Llandaff, Cardiff, Wales, CF, United Kingdom
Hub for music, education and leisure, all under one roof that wraps around the medieval walls.
Bishops' Palace is a site with great historical importance, its fabric would be restored and enhanced, playing an active role in the new building. A learning space for the younger generations is envisioned, with a close link to history explained through storytelling and architecture. A café would act as a community hub for adults, situated in a pleasant environment immersed in nature. The courtyard would become a community garden with various plant species to admire and study. A performance space would be used for religious choir performances and would also be hired for events, becoming a community hub. This would generate good revenue that would be used for maintenance costs.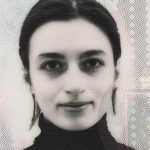 Claudia Petre
I have with various interests spanning from the visual arts and sculpture to oriental cultures, psychology and music. Currently engaged in a learning journey through cultures, ideas and places, I am seeking inspiration and new challenges that would break the boundaries of my comfort zone. Often I return to my serene place, unpacking dreams and collections of world pieces. The inquire continues inwards, through abandoned corners of former industrial sites. Exploring mediums ranging from painting, analog photography to sculpture and materials such as concrete and plaster my findings come to life in ephemeral forms in the physical realm.
claudiapetre18@yahoo.com
https://issuu.com/claudiapetre/docs/01_booklet_fin