OLD BISHOP'S PALACE PAVILION
AWARD
History and Heritage Award - NOMINEE
- Kate Darby
LOCATION
Llandaff, Cardiff, Wales, CF, United Kingdom
Using Computer Generated Visuals as the Main Design Tool
The main concept behind this project is to use performing arts and the heritage of the site to create a new hub for the community of Llandaff after COVID-19, rebuilding social connections and the feeling of community which has been strained by the impact of the pandemic.
This project explores design from set views using visuals as the main design tool. The visuals follow a journey through phase II of the project and the design & detail decisions made at each section. The proposal was designed using a live view rendering software to see changes in real-time and adjust accordingly.
Programme Summary
Phase I – Performing Arts Centre
Phase II – Cafe & Work Spaces
Project Costing
Approx Cost on Opening (A) -   £1,407,240
Approx Gross Internal Area (B) -   540 sqm
Average Build Cost (£/sqm)(A/B) -   £2606/sqm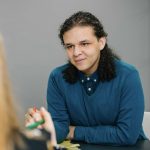 Macourley James
(he/him)
I'm Macourley! I am currently halfway through my MArch here at the WSA. I graduated from Coventry University with a First Class Architecture Bachelor's degree in 2018 and have been working in industry ever since. My focus to date has been large scale city living and higher education. After I finish my masters, I hope to delve into heritage and architecture conservation.
Macourley@gmail.com