PLURALISM, PALACES, PARLIAMENT.
AWARD
History and Heritage Award - NOMINEE
- Kate Darby
LOCATION
Palace of Westminster, Westminster, London, Westminster, England, SW1A 0AA, United Kingdom
The Redefinition of post colonial identity within the 21st century: Through interventions within the Palaces of Westminster.
The Palaces of Westminster are a representation of the evolving city, which can be interpreted as a Pathological monument, an element of permanence within the city of Westminster, in accordance to the theory of monuments by Aldo Rossi. The thesis develops the notion of monument and monumentality in Westminster.  testing the meaning of what Parliament represents and can represent as an identity through implementation of new interventions. The interventions will seek to understand how the collective memory of Parliament can be influenced and adapted through the process of sustainable upgrading whilst upholding and maintaining the fabric and form of the most important monument of the country.
The three main interventions, labelled as the Peoples Chamber, Peoples Entrance and the Peoples Gallery , seek to re-impose the notion of belonging , especially towards parliament, back to its multi-cultural and post colonial society. This is done through expressionism, materiality and locality, where each intervention speaks to a new level of abstraction. We are re-telling the story of the empirical past, connecting these symbols of power, and creating a new meaning in a 21st century post-colonial society.
The architecture in response through these interventions seeks to understand how the Palace , in its current state and language of being a Gothic / Fantastical, un-representative version of the society that we live in right now, and through architectural interventions seek to impose a language/identity for a post-colonial society. But what is that? There isn't a single language like Gothicism that represents this identity, but I am saying it's a cumulation of expressions, motifs , languages, expressed in a multi-lingual architectural speak, much like the society we live in today. For me especially, the feature of Indian architecture is ever present, through its Mughal Motifs as well as references to expressions from other colonies. We are re-adjusting the locus of power and transposing them into the Palaces in a new form. These gestures of provocations, materials, languages are expressed through a re-constitution of the plan and the elevation, making illusions to different architectures and multiple identities.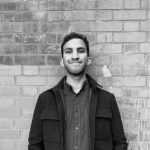 Junal Barboza
(he/him)
MArch graduate with multi-faceted experience in design and collaboration, A dynamic & driven individual with a quality and mindful approach. Strong experience in Residential, Commercial, Sports & Leisure projects, with a people & community driven ethos. Ambitions strive me to continue my architectural career and undertake my Part III whilst building on my desire to take on new challenges and further responsibility. Keen interests in Housing, development and furthering diversity / inclusion within the fields of architecture.
junalnevillebarboza@hotmail.co.uk
Other work by Junal Barboza