URBAN PLANNING IN CONFLICT CITIES: THE DIVIDED CITY OF NICOSIA, CYPRUS
LOCATION
Nicosia District, South Cyprus, Cyprus
How could collaborative planning ideas lead to the full success of the Nicosia Masterplan
This dissertation is about an empirical investigation of alternative planning techniques for urban development in conflict cities, namely collaborative planning, through a case study and how could those techniques have been embedded in the planning processes related to the in the Nicosia Masterplan to ensure its success. These techniques could determine the future of the built environment of Nicosia and, in turn, shape the structure of the society, dealing with the ongoing political tension.
Implementing the Nicosia Masterplan could enhance the city's potential and bring the two communities closer together, which in turn could have a positive impact on a political level. There are solid foundations for progressing with the masterplan and several proposed actions to follow as an iterative exercise. In terms of approach, their focal points should always be both the bicommunal entity and architectural identity, creating a space of living memory associated with the war and conflict, but also allow efficient management and enable the two communities to fulfil their vision, bringing them closer together.
Realistically, this is a very complex project. The long-term goal is that the buffer zone becomes a living memorial and aid the bridge of the Greek and Turkish Cypriot communities, resolving the Cyprus Problem.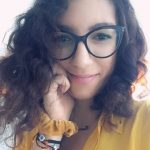 Constantina Charalambous
(she/her)
I am Constantina Charalambous and I have recently joined Foster + Partners as a Part 2 Architectural Assistant. As an architect, I am looking to develop and reach a certain level of maturity through this year in practice and refine my ethical and design approach to architecture in this new decade. Working with you would be ideal to further develop my character and style as a new architect. I am currently enrolled the Part 3, PG Dip in Architecture: Professional Practice, at WSA. I believe it is my duty to protect the title "architect". This course will challenge, inform and develop my competency, integrity, responsibility and ethics as an architectural assistant, with my final aim to become chartered. I believe in architecture and its ability to make people's lives better through designing for sustainability without compromising their wellbeing and the spatial and aesthetic nature of the field.
charalambous_4conna@hotmail.com
Other work by Constantina Charalambous