DP1 | ATELIER A STUDIO 4
LOCATION
Talybont Court (Halls of Residence), North Road, Maindy, Cathays, Cardiff, Wales, CF, United Kingdom
The Unnamed River
The river called Taff has been there even before the river started being called Taff. Then, what's the real face of the river, how has it changed their body. My works are the representation and the reproduction of the river Taff.
Water color and papers on the palette represent formation process of river and interventions of structure (human).
Overlapped historical maps are showing same process after industrialisation in a scene.
The strings represent the possibility that three-dimentionalisation of river Taff by human in the future.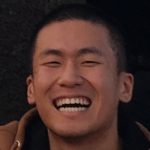 Taegyu Yang
(he/him)
xorbsla16@gmail.com
Other work by Taegyu Yang