DP2 | ATELIER A STUDIO 4
LOCATION
Bute Park, Castle, Cardiff, Wales, CF, United Kingdom
Shelter for a musician
I applied the learning from first half of AD1 to the creative shelter. I tried to weave the whole narrative of project, and make essential supports for the results.
The various materials like pringles, cloth for roof and glass were helpful for representing effective evidence for my design. But it would be best if I could suggest more detailed parts of projects such as roof structure, more simple visual diagrams and information about client. I believe I should be more immersed in my project for them so that I can imagine like I am in the building and see everything around the site.
Considering tectonic factors of architecture was also interesting because I have never thought about colour of cloth or walls. Imagining "real" architecture was more difficult process but really helpful for immersing in the building.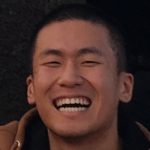 Taegyu Yang
(he/him)
xorbsla16@gmail.com
Other work by Taegyu Yang