INNOVATION EXCHANGE CENTRE
LOCATION
Kochi, Ernakulam district, Kerala, 682005, India
Mixed Development Scheme in Kochi
Our unit approached cities as complex dynamic systems.
We aimed to make Kochi more liveable by improving the quality of life for its citizens.
Each one addressed the most important problem, affecting kochi's liveability
The Centre responds to the problem of unemployment and unsustainable economic growth. 
The thesis provides the citizens with more and new employment options; generating more jobs, enhancing economic resilience and developing an innovative ecosystem.
Inventors, investors, entrepreneurs, skilled and unskilled come together to work and collaborate in research, design and implementation of innovation in all its forms. Citizens looking to start up or run businesses are provided with the guidance and training on how to do that.  
The scheme is a large scale mixed development landmark centre, with scientific, business and social components.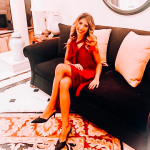 Aikaterini Athanassoulis
Master's graduate from the Welsh School of Architecture. I have being involved with several fields of architecture, my interests are varied and I am eager to always explore new domains. My software skills are in Rhinoceros, AutoCAD, Photoshop, Sketchup, DepthmapX. As Part 2 Graduate, I investigate new design strategies in order to explore ways to facilitate an integrated and innovative approach towards designing in a contemporary urban context and develop a strong critical, analytical and conceptual architectural thinking of contemporary building production.