IWTOPIA DIWYLLIANT
AWARD
Computation and Innovation Award - NOMINEE
- Gianni Botsford Architects
LOCATION
Caerphilly, Wales, United Kingdom
The Utopia of Culture Pontllanfraith, Caerphilly County Borough
Being inspired by coal mines, the design concept was conceived around the idea of removing elements from a solid. This mimics the way miners were 'carving out' coal from the underground.
To achieve this, the oak tree component, in grasshopper, was set to split a 60x30m cuboid into boxes of maximum size 7.5x7.5m, which were then split into factors of 7.5 (i.e. 3.75, 1.875, etc). This pattern formed a shell which is integrated in the central core (25x25m), creating unique pocket spaces and bringing light to the tower.
The 25x25m cores are formed by "pulling out" an imaginary mining tower from the underground above ground, creating the main tower volumes. These cores only receive daylight from the openings on the shell creating a somewhat dark environment (artificially lit when necessary) mimicking the dark conditions in the underground of a mine.
The underground environment of a coal mine was for most people something 'dystopian', since not everyone got to experience the it the way a miner did. It was an unknown part of the world for them. However, for the miner, it could be perceived as 'utopian', as it would provide him and his family with at least the basics to live. This was most certainly not a pleasant 'utopia', nevertheless, it provided a gateway to a 'brighter' future for each miner and his family, as well as the economy of the local and wider area.
The mismatch of the size of the tower and existing buildings reflects back on the manifesto outlined in the primer component, making it a 'DYSTOPIAN' and 'UTOPIAN' intervention to the area.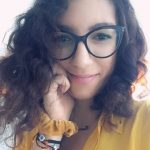 Constantina Charalambous
(she/her)
I am Constantina Charalambous and I have recently joined Foster + Partners as a Part 2 Architectural Assistant. As an architect, I am looking to develop and reach a certain level of maturity through this year in practice and refine my ethical and design approach to architecture in this new decade. Working with you would be ideal to further develop my character and style as a new architect. I am currently enrolled the Part 3, PG Dip in Architecture: Professional Practice, at WSA. I believe it is my duty to protect the title "architect". This course will challenge, inform and develop my competency, integrity, responsibility and ethics as an architectural assistant, with my final aim to become chartered. I believe in architecture and its ability to make people's lives better through designing for sustainability without compromising their wellbeing and the spatial and aesthetic nature of the field.
charalambous_4conna@hotmail.com
Other work by Constantina Charalambous