RECONNECTING COMMUNITIES
LOCATION
Treforest, Pontypridd
Reconnecting communities through incidental interactions
Treforest has an prevalent issue of conflict between native residents and the transient student population. RCT has put forward an agenda to make it more attractive to new families and allow for 'opportunities to improve housing stock and support a functional housing market in Treforest.' 'Transient occupation can lead to a lack of community integration and cohesion and less commitment to maintain the quality of the local environment... This can have the effect of re-enforcing the area as a 'student' community and making it less popular for families.'
The site houses an intergenerational residential scheme, offering a site wise mix of house types and occupants. Social pedestrianised streets encourage interaction between members, with varying levels of social windows, seating and places to pause throughout. It facilitates the act of 'bumping into' one another. Shared allotment gardens, events spaces and streets create 'social scenes' that allow for different kinds of interactions.
Places for interaction throughout have been accommodated, with particular emphasis on windows throughout. These allow for a place to stop and pause, blurring thresholds between home domains allowing residents to be invited into one another's spaces. Window spaces play on levels of privacy, being more open and eliminating barriers throughout, whilst performing under the same philosophy create a space that facilitates informal interaction.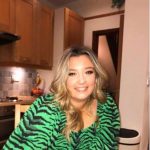 Hannah Price
Graduate of the Welsh School of Architecture.
hannah_price97@hotmail.com