VIRTUE LIES IN THE STRUGGLE, NOT THE PRIZE
AWARD
History and Heritage Award - NOMINEE
- Kate Darby
LOCATION
Pembroke Dock, Pembrokeshire, Wales, United Kingdom
The Pembroke Dock College of Engineering
Pembroke Dock, a town once renowned for its grand shipbuilding and respect for craftsmanship, is now fractured.
Established to meet the demand for warships in 1814, Pembroke Dock's Royal Dockyard grew to develop a passion towards craftsmanship and the historic Royal Dockyard School that operated there in 1843 aimed to promote a respect for workmanship.
"Virtue lies in the struggle, not the Prize", a quote from Richard Monkton Milnes was the Motto taken up by The Royal Dock Yard Schools nationally and reflects the principle towards the respect for workmanship that drives this proposal.
From thorough research it became apparent that this historic dockyard is currently under threat, with the Dockyard's rare assemblage of historic monuments and structures being left sacrificed and neglected.
In addition, it is revealed that the fracture dockyard still has a wide range of manufacturing, engineering and marine related facilities that operate independent of the ferry terminal.
This proposal therefore aims to nurture Pembroke Dock's manufacturing culture rooted in history through the form of a multi facility engineering college.
Transforming the fractured dockyard into a new cultural campus for manufacturing and craft, while nurturing the current manufacturing operations.
In response to the sacrifice of historic structures and neglect of graded areas, this proposal aims to reconnect a fractured Pembroke dock back together, through the regeneration of heritage sites rooted in a manufacturing culture.
Large spaces will be form from the adaptive reuse of the sacrificed slipway structures, using new architectural elements that build upon the logic of the historic as a way of echoing the materiality, detailing, rhythm, and spirit of the past.
Providing the perfect conditions for the education and practice of workmanship and craft.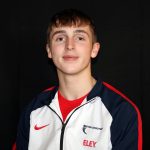 James Miller
jajmiller19@gmail.com